Long Strategic Consultancy is a project born from the passion for Asia. We are a multidisciplinary team of professionals who catalyze the internationalization processes of our clients, while improving relations between communities and promoting the sustainable development of economies.
If you want to work with us, write to long@longstrategy.com and tell us about yourself!
Our mission is to enable, mediate and guide. China is not a simple market, nor does it bear any similarity to other cultures close to the West. In the field of tourism and business, this statement is especially remarkable and decisive for any effort. The profile of the tourist, the holiday calendar, the concerns of the traveller, the consumption habits or the choice of offer all have specific characteristics in China.
Internationalization projects.
companies and institutions in the tourism sector.
companies and institutions in the tourism sector.
Events, fairs, exhibitions, conferences, shootings.
MARIA ANTONIA COMPANY MORELL
孔智荷
General Manager
Has a Degree in East Asian Studies, a Diploma in International Tourism Business Administration and Management and she is an Expert in East Asian Culture and Societies. She speaks Mandarin Chinese, English, Spanish, Catalan and has a mid-level of German. She has taught Mandarin at the University of the Balearic Islands and Spanish at the Beijing Language and Culture University. She lives in Palma, from where she manages Long's team and collaborates with other entities in the world of culture and international trade.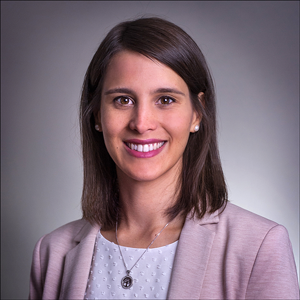 Carla Flores
高尔雅
Consultant
Has a Degree in Translation and Interpretation at the University of Granada and she is an Official Tourist Guide with Mandarin Chinese and English as authorized languages. Born in Tenerife, she has lived in Granada, Liverpool, Beijing and currently lives in Madrid. Enthusiastic about China, its culture and its language, she works in different sectors: translation, tourism, international trade, education, etc. She works at Long as a translator, interpreter and marketing consultant for projects in the tourism sector. 
Shangqi Huang
Marketing 
She has a Diploma degree in Tourism and she is studying a Master's degree in Tourism Economics. She speaks Spanish, English, Mandarin and Cantonese. Shangqi has worked as a consultant in the education sector for one of the world's largest groups. She also has expertise in marketing and tourism. At Long Strategic Consultancy she executes projects in digital marketing, Chinese social networks and tourism promotion.
Wu Yang
吴杨
International Trade Consultant 
Graduated from Cardiff University (UK) with a master degree in logistic and Operation Management, Wu Yang has over 17 years of working experience in international trade. He has been engaged in global procurement for various projects in different industries, purchasing required equipment/materials around the world. He is very familiar with effective methods to boost supply chain management, hoc in project conditions and largely avoid potential risks of international trade. In Long, Wu Yang is in charge of quality control and factory inspection by visiting the suppliers in orfer to guarantee the production and quality of the products.